Together, we elevate the value creation of your business to new heights. With care, we seamlessly integrate fresh ideas and business plans into your existing structures, nurturing the growth of your company, team and processes.
Boost your

core business

!

We analyze your business model and find ways to expand and diversify it. We work closely with your teams and within existing structures to shape the digital future. We introduce new monetization models, products and distribution channels, ensuring that the modernization of your business model leads to sustainable revenue growth.
Learn how companies
leverage Buisness Building
as market advantage today
Your

assets
We unlock the hidden potential of your assets. Building on that, we develop new business models and products, resulting in a powerful innovation push and increased revenue.
Hybrid

structure
We operate within your company's existing structures while ensuring that our innovation efforts have the freedom and flexibility they need to unleash their full potential.
Complete
knowledge

transfer
Our experts integrate seamlessly into your teams, bringing their experience, tools and know-how to bear. This allows your entire organization to benefit from a profound knowledge transfer.
The Bitrock

Phase Model
The phase model developed by Bitrock enables quick, fact-based decision-making and highly efficient resource management. It also provides stability and structure. The phase model guides us through the stages of strategy, development and growth.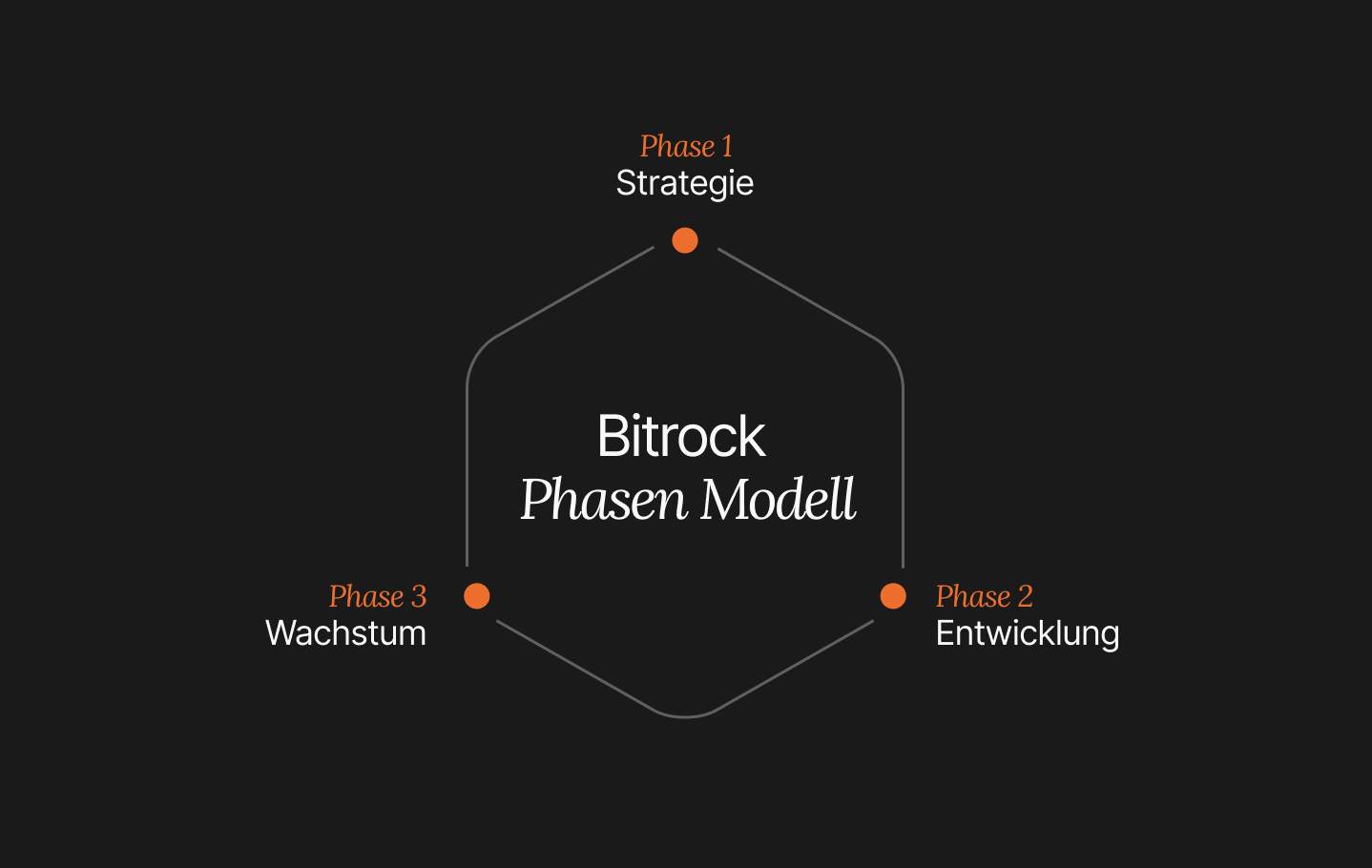 Performance based

compensation
As entrepreneurs, we take our clients' success seriously. That's why we share the risk, actively incentivize success and create genuine win-win situations.
Case studies
See how we identified growth potential, developed processes and executed new business models in past projects. What happens next is up to you.