We are passionate entrepreneurs who want to shape the future of Europe for this very reason.
Marc and Lucas founded Bitrock out of this motivation and built a dedicated team with diverse experiences and backgrounds. The 30 of us at Bitrock share a strong belief that through structural innovation, digital business models, and an entrepreneurial mindset, sustainable impact can be created, and long-term business success can be ensured.
With great enthusiasm, we apply our collective digital expertise, our extensive experience from the business and consulting world, as well as our proven innovation know-how. Because our passion is to unlock the potential of our customers together.
Commited to our guiding principles:
one-team | smart-excellence | be visionary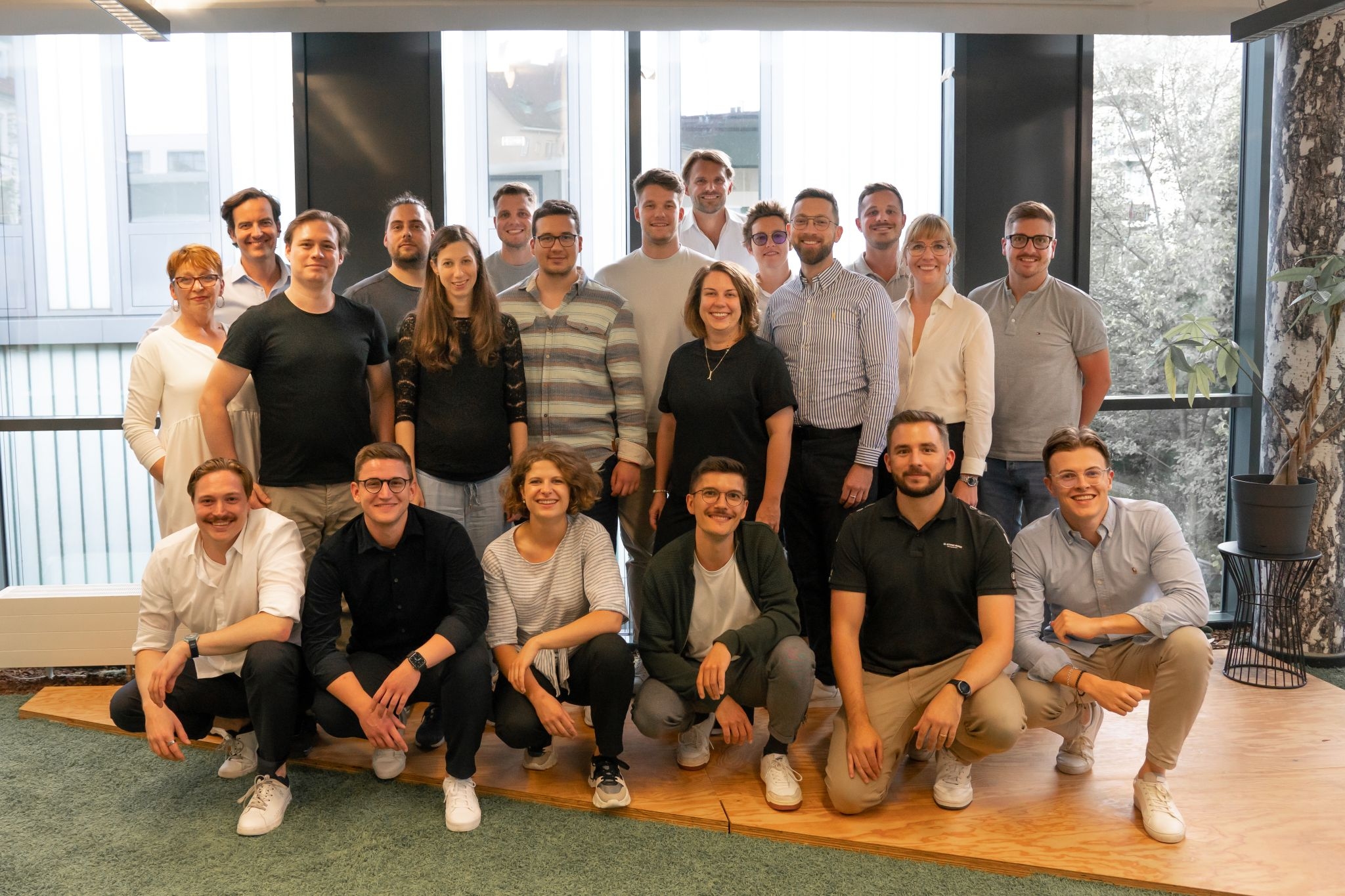 Our values
We cultivate a respectful relationships within our team, with our partners and our clients. Cooperation is the key to our success.
We are
entrepreneurial
We work responsibly and are solution-oriented. We take calculated risks to generate sustainable value for our customers.
We are
progressive
We don't just think outside the box, we reach new frontiers. Always attuned to the latest trends, we embrace and actively drive constant change.
We are
one team
We see Bitrock as a platform and home for exceptional talents and carefully selected partners. Open and honest collaboration within our network and clients is our recipe to success.
Bitrock's value creation sis based on a great team. We attract outstanding talent and leverage our team members according to their strengths. That's how we achieve the best possible results for our clients.
All departments
Toggle options