We set out to build new business ventures. From ideation to creating a fully-functioning venture and team. Leveraging the existing assets of your company, we develop, manage and scale innovative business models, products and services – and also establish the structures and organizational units required for long-term success.
Let's start
something
new

!

Your assets, your equipment, your know-how – we make good use of what you already have and give it a new home. One that is focused on innovation and a new digital business model right from the start. This is how we achieve market launch, scalability and sustainable success without distractions. Need new structures and organizational units for long-term success? We are happy to provide those too!
Learn how companies
leverage Company Building
as market advantage today
A fresh

restart
We start on a green field because rapid and far-reaching innovation requires a clear view – whether it's closely related to your core business or completely independent from it.
Full

focus
We always prioritize innovation. That's why our processes and methods are designed and tested to facilitate clear and swift decision-making, ensuring the success of your venture.
Successful

together
We always offer comprehensive support. Whether we jointly run the venture long term or your team takes over completely eventually. Together, we set KPIs and stage gates – for measurable success. Your team simply learns along the way.
The Bitrock

Phase Model
The phase model developed by Bitrock enables quick, fact-based decision-making and highly efficient resource management. It also provides stability and structure. The phase model guides us through the stages of strategy, development and growth.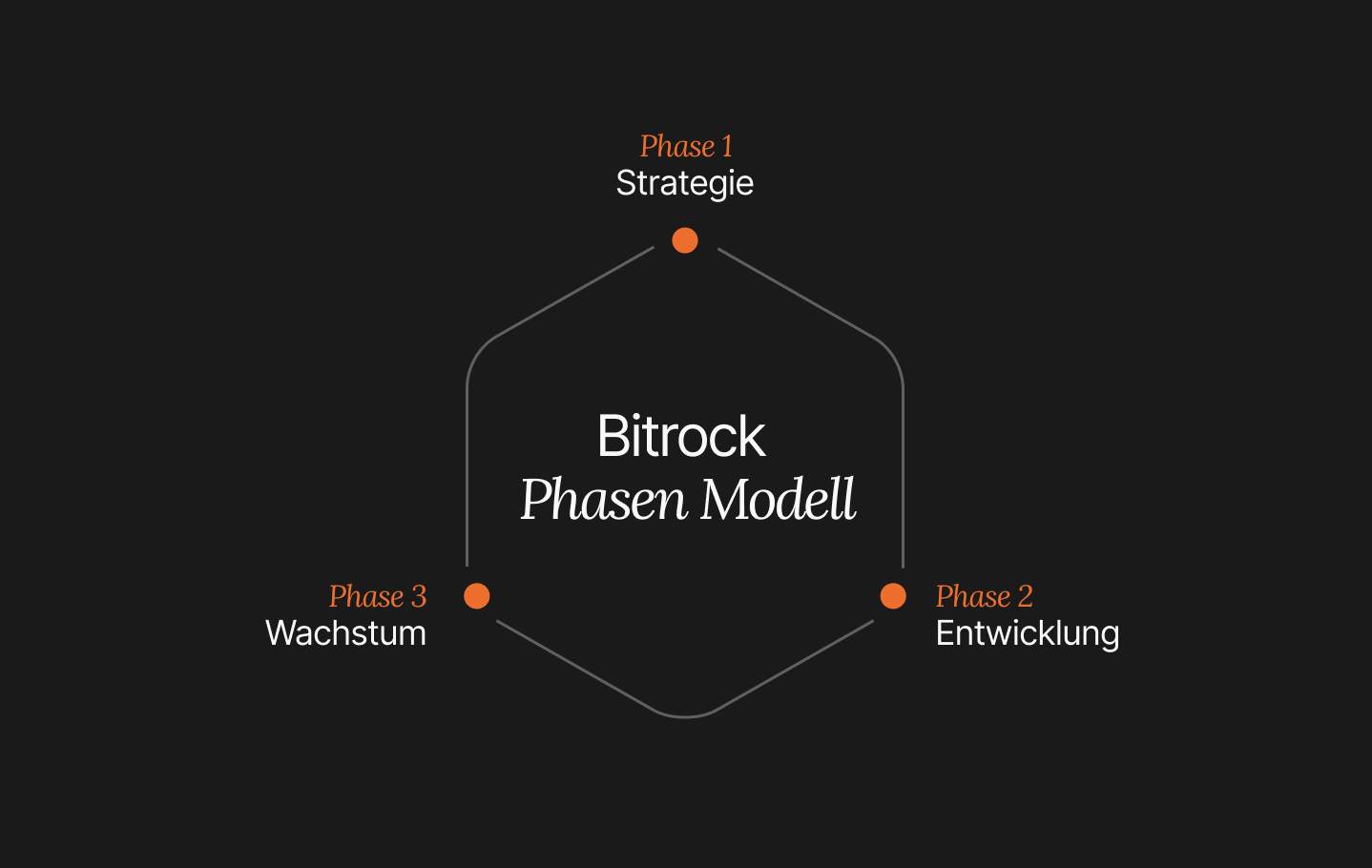 Performance based

compensation
As entrepreneurs, we take our clients' success seriously. That's why we share the risk, actively incentivize success and create genuine win-win situations.
Case studies
See how we identified growth potential, developed processes and executed new business models in past projects. What happens next is up to you.