We help you build and operate innovation structures. From setting up your own venture unit to implementing incubation and venturing programs. We will turn your company into an innovation factory, bringing your new business venture ideas to reality in our corporate venture builder studio.
Become an innovation

powerhouse
Your innovation unit will continuously develop new business models, products and services. Some will serve as a starting point for the ongoing modernization of your company, while others will open up entirely new business fields.
Learn how companies
leverage Innovation Factory
as market advantage today
Customized

setup
We create a tailor-made setup and implement innovation in a way that generates relevant and sustainable portfolio value.
Expanded

innovation team
Either we support your innovation unit with our resources, tools and know-how or we fully run the innovation programs for you.
Maximum

flexibility
We use a combination of different methods and approaches. This hybrid structure enables particularly high flexibility and efficiency.
The Bitrock

Phase Model
The phase model developed by Bitrock enables quick, fact-based decision-making and highly efficient resource management. It also provides stability and structure. The phase model guides us through the stages of strategy, development and growth.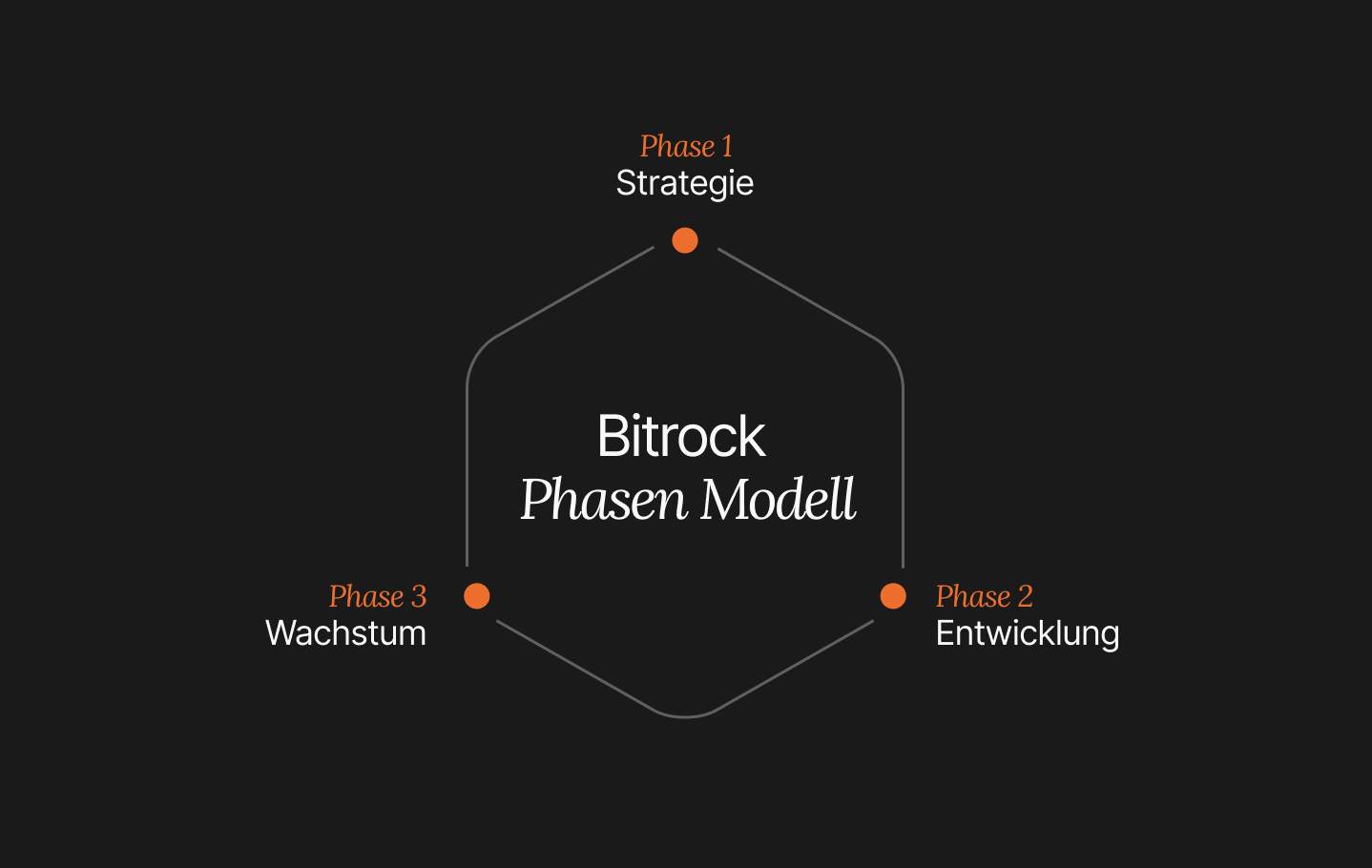 Performance based

compensation
As entrepreneurs, we take our clients' success seriously. That's why we share the risk, actively incentivize success and create genuine win-win situations.