Innovation through Corporate Venture Building
Success story of Bitrock Digital Partners and REHAU New Ventures.
19. July 2023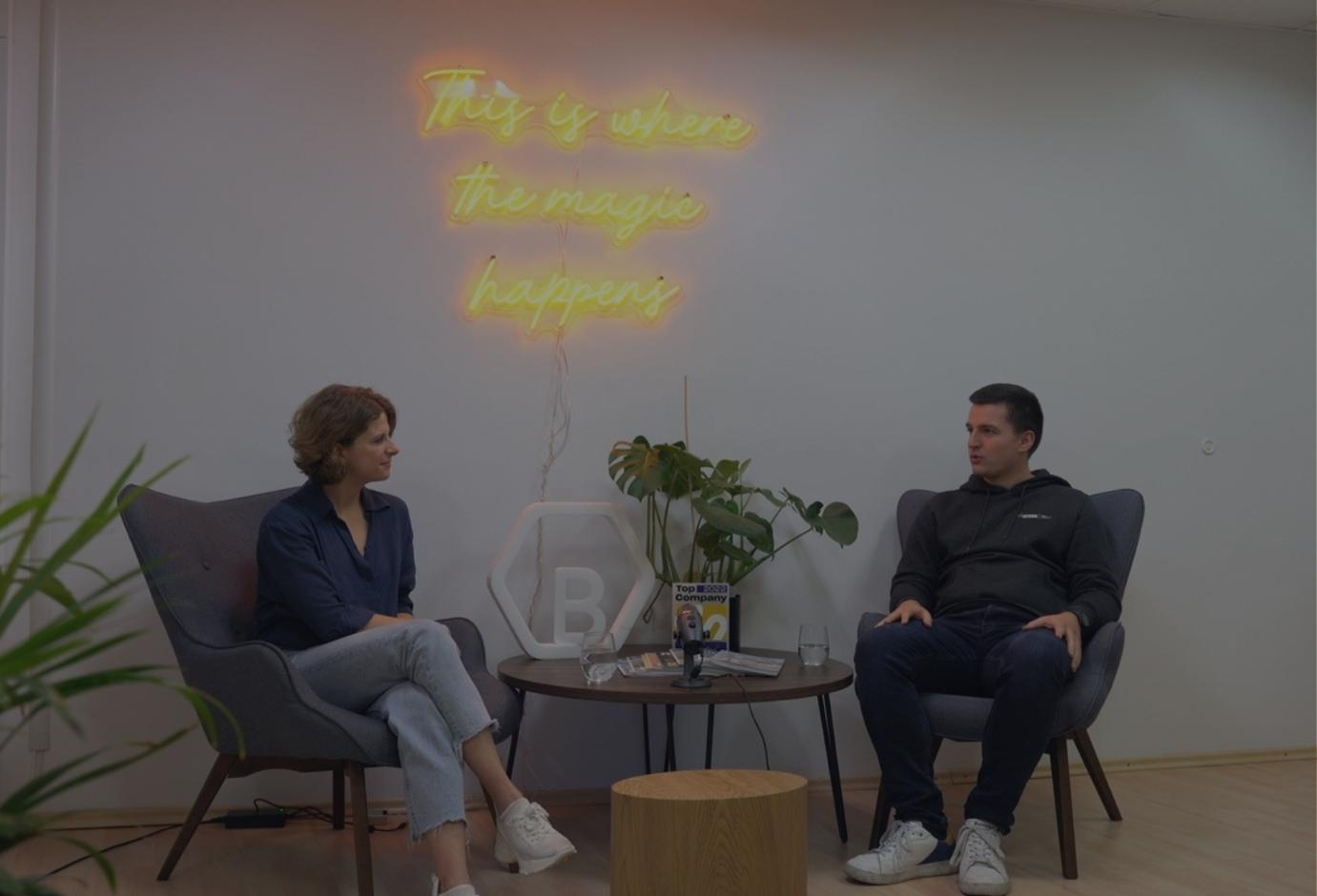 microphone
Interview with Matthias Hille
We spoke to Matthias Hille from Rehau New Ventures about our joint project. Listen here to the full interview.
In today's globalized economy, innovation is a critical success factor for companies in all industries. New start-ups challenge established companies. To secure their competitive advantage, companies must constantly reinvent themselves and produce innovative solutions. One way to achieve this is through establishing a corporate venture building unit. This involves using a company's existing resources to establish a new business unit outside the existing organization. This article uses a practical example with the REHAU Group to show how this can be successfully implemented. In cooperation with Bitrock Digital Partners, the company from the plastics sector has founded the venture building unit REHAU New Ventures in order to promote innovation and digitalization and to open up new business areas.

How does a company adapt to market changes and increasing competition?

The REHAU Group offers solutions for the construction industry, the furniture sector and the automotive sector. In 2017, the company started to build an internal organizational unit with a small team and external support. This unit dealt with innovations and the development of new business areas that would build on the core business of the REHAU Group. The goal was to develop new business areas beyond the core business. The team initiated various projects in the construction industry, such as the development of business models in underground construction, road construction, the pipe sector and window construction. It also tested innovations such as smart alarm systems and digital displays. Over time, it became clear that other departments such as product management and business development were also increasingly involved in innovative projects. As a result, the company decided to establish a separate corporate venture building unit that would operate independently of the corporate structure. Although the internal innovation department had been involved in many projects, it became clear that the added value could be maximized by a spin-off. By separating from the company, REHAU New Ventures was given greater flexibility and freedom to develop new ideas and take risks. The detached structure enabled the unit to act independently and establish an innovative and creative corporate culture.


What is the process of establishing an independent innovation department?

In 2020, the existing teams, including the Innovation Department and the Innovation Lab, were merged and REHAU New Ventures was launched. To ensure a smooth transition, the expertise of Bitrock Digital Partners was called in. Management received strategic advice and coaching in workshops to improve existing operational concepts. Together with REHAU New Ventures, a solid setup for the new venture unit was developed. It was ensured that the unit had sufficient freedom and motivation to be successful. In addition, a manual was created for the structured setup of future projects. The new unit combined software and hardware development teams as well as electronics specialists and was established on the market as an independent Ventures GmbH. REHAU New Ventures brought in competencies from the parent company, including innovation management, innovation architecture, software development, electronics expertise, marketing, business development, e-commerce, financing and venture capital. By leveraging these competencies and resources from the parent company, the innovation department was able to build on a solid foundation from the start and develop and implement innovations faster and more effectively than newly formed start-ups. This enabled a decisive competitive advantage to be gained and innovations to be established on the market more quickly. The establishment of REHAU New Ventures enabled the REHAU Group to maximize its innovative capacity and increase its growth potential.


What is the function of the innovation department in the company and how is it structured?

REHAU New Ventures GmbH is a fully owned subsidiary of the REHAU Group that aims to build up a portfolio of companies in the long term. These ventures will be run and managed as independent companies. The goal is to build a valuable portfolio and to establish two to three new start-ups or ventures each year. The focus is on creating long-term value for the portfolio. To achieve this goal, two teams with different focuses have been established. The first team focuses on digital processes and tools to make home building and renovation more efficient. The second team works in the area of "Better Living" and develops electronic products and digital services to make life in buildings more pleasant. Both teams are made up of interdisciplinary teams that bring expertise in areas such as innovation management, customer service, engineering and UI design. The development of new ventures and start-ups within REHAU New Ventures focuses on the rapid and iterative validation of ideas. Customer problems are taken as a starting point and solutions are prototypically tested at an early stage. Once a Minimal Viable Product (MVP) or advanced mock-up is in place and customers are ready to use the product, a business plan is created and presented to the board of directors and investors.

In order to successfully launch the new venture on the market, a dedicated team is formed to deal exclusively with implementation. At the same time, synergies between the ventures are exploited and joint structures are created to achieve efficiency advantages over competitors in the market. This includes a dedicated team to support the individual ventures in areas such as accounting or ERP system. These shared structures and services can create repeatable processes that increase efficiency, driving value across the portfolio.


What are the phases of spin-off and what challenges do companies face when setting up Ventures?

REHAU New Ventures divides the spin-off process into four phases: Ideation, Build, Scale, and Transition/Exit. In the ideation phase, a major challenge is keeping the customer in focus and quickly testing and confirming or disproving hypotheses. Developing appropriate solutions can also be a challenge, as not all problems necessarily have a solution. In the set-up phase, the main challenge is to assemble the right team that complements each other and shares the same culture, but also allows for different perspectives. It is also important in this phase to have a broad portfolio of competencies and to involve external expertise at an early stage. This can be done by selecting suitable employees or through partnerships such as with Bitrock Digital Partners, who have industry and methodological knowledge gained from many years of project experience.


What are the most important lessons learned by REHAU New Ventures in setting up ventures?

It is critical to understand what phase a project is in and what requirements are involved. In the early phase, it is important for teams to have different perspectives and generate ideas from different sources. However, once a concept has been validated, experts need to be recruited to develop and bring the validated concept to market. This is where a strong focus is critical. In addition, it is important to build domain expertise for future venture building to draw on existing resources. In venture building, portfolio management is also critical to spread risks and compensate for failures. It may make sense to build a comparatively large portfolio or to partner with other companies to spread risk across multiple ventures. Finally, venture building companies should be prepared to invest in their ventures for the long term and be patient, as success does not always come immediately. It takes time to build a viable business model and establish it in the market.


Conclusion

Establishing a corporate venture building unit can be an effective way for companies to promote innovation and growth. By establishing REHAU New Ventures, the REHAU Group has successfully opened up new business areas and strengthened its innovative capacity. By leveraging existing resources and collaborating with external partners such as Bitrock Digital Partners, a creative and innovative corporate culture was established. The structured phases of the venture building process enable ideas to be quickly validated and successfully established on the market. Important lessons learned include the importance of a multidisciplinary team, the need for domain expertise, and the willingness to invest in ventures for the long term. With the right approach and a clear focus, companies can strengthen their competitiveness and achieve long-term success.